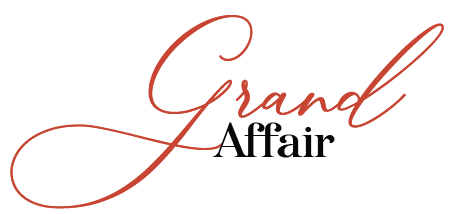 Elevate your love story with


Grand Affair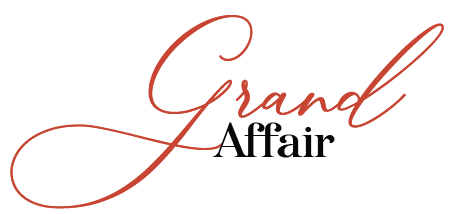 Envisioning Your Perfect Day
At Grand Affair, we understand that every love story is unique, and your wedding deserves a touch of unparalleled sophistication. Our exquisite collection of wedding cards and bespoke logo designs are meticulously crafted to transform your special day into a Grand Affair.
From classic elegance to modern chic, explore our diverse range of meticulously designed wedding cards. Each piece is a masterpiece, reflecting the essence of your love story.
FREQUENTLY ASKED QUESTIONS
Our process

Step 1: Initial Consultation

* We will schedule an initial consultation to discuss your vision and preferences for your wedding cards.
* During this consultation, you can share your ideas, themes, color schemes, and any specific elements you'd like to incorporate.

Step 2: Logo Design (4-5 Working Days)

* Our design team will create a unique wedding logo based on your input.
* We will present you with 2 logo options to choose from.
* You will have the opportunity to provide feedback and request revisions until you are satisfied.

Step 3: Save the Date (5-6 Working Days)

* Once the logo is finalized, we will begin designing your "Save the Date" card.
* You will receive templates to select from.
* At this stage we require all content details from you like names of parents, grandparents, venues, dates and other information based on the template you select.
* After your choice, we will tailor the design according to your preferences.

Step 4: Main Invitation (8-15 Working Days)

* After approving the "Save the Date" design, we'll proceed to create your main wedding invitation.
* Multiple template options will be provided for your selection.
* We'll customize the chosen template to match your theme and style.

Step 5: Stationery (7 Working Days)

* Following the main invitation approval, we'll work on designing accompanying stationery such as wardrobe planner, RSVP cards, thank you cards, gift tags and more.
* Kindly let us know your requirements in advance
Payment

Q. What is your payment process?

A. 50% advance at the time of booking the order and balance 50% before the final file is shared.

Q. What are the modes of payment available?

A. You can do a direct bank transfer or pay through UPI
Design & Animation

Q. What are templates?

A. Templates are pre-designed invites with the same thought, design and execution process we do for a custom. Templates only help you get the invite quicker at the best possible price.

Q. Can we make design changes to the invite?

A. These are templates. The only customisation available is in Text and Music.

Q. Can the font be changed?

A. These are templates. The only customisation available is in Text and Music.

Q. Can I change the music?

A. Yes, you can. However, you need to finalize the music as soon as the text is approved.

Q. Do you do invites in other languages?

A. Yes, we do. But not all invites are conducive to it, so kindly share links of your preferred invites and your text for us to help pick out the perfect fit for you.

Q. We want to mix 2 different songs for the invite?

A. We don't do music editing and mixing at our end. However if you provide the file, we are happy to use it.

Q. Do you suggest music options?

A. Yes we do. But music is a personal choice, so the final decision is on you.
Terms & Conditions

Q. How many edit rounds do you provide?

A. We provide two rounds of text edits. Any text edit post that is charged separately per edit round

Q. I don't need any edit rounds, my text is final. Can you give it to me sooner?

A. From our experience, Clients do end up using the edit rounds. However, if you are okay with the first draft, we are happy to deliver it sooner.

Q. Would you be giving us a pdf/static images of the invite along with the video?

A. No, we don't do static invites. However, we do digital itinerary additional to the invite.

Q. We want a few print invites?

A. These invites are designed for digital purposes only. However, please reach out to us and we will help you with the quote.

Q. Can you remove your company logo from the invite?

A. Design is a copyright of Grand Design Co. and our branding goes on all our products.

Q. Can you give design files for us to print ourselves?

A. Design is a copyright of the company and thus not shared with anyone
Delivery Of Invite

Q. In which format will you give me the final file?

A. There are two ways to share the file. We can either give you a private youtube link to share or an mp4 file to be shared on whatsapp.

Q. Can I send the invite over email?

A. Emails have size limitations. Our videos for whatsapp are between 55 - 60 mb to keep the quality and resolution high.
Let's Create Timeless Memories Together.
Ready to embark on this creative journey with Grand Affair? Contact our team today to begin the design process and make your wedding a truly grand affair.